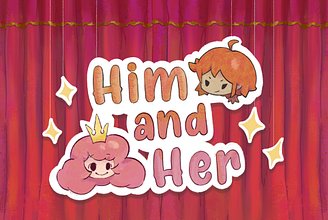 Him and Her is a JamGame for GGJ 2022. This is a game about a princess and a prince working together to build a castle of their own.
Animal Survivors is a mobile game reference to Vampire Survivors. While retaining the excellent gameplay of Vampire Survivor, we have improved the art, skill design and enemy design to make this game more interesting.
White Fighter Demo is a Roguelike Combat game demo. Player will get random combat forms during the combat.
Bicon's Book is a deck building card game. Players will collect the equipment that comes with the cards and build a deck by wearing different equipment. Players will break through the chaotic Endless Mountains and reach the end.
Light Keeper is a survival & Tower Defence game demo. The game set in a world with full of Darkness and human can only survive with light. You are a guardian of the last Light Tower.
A complete version of Light Keeper. In the world of "Under The Shadow". Player can need to collect resources, build towers and survive from darkness monster.
Jamba Juice Demo is a practice demo for a Business cooperation game. It is also a test of 2d water move.
Way of Magician is a open-world card game. You start as a 6 years old kid in a Magic-Advocated world. You will learn magic, go magic school, attend magic competition and explore the world.
A more compelete version of "Slash Bigger". You can choose different abilities in the game. And you need to survive in the random generate map level.
A Simple one button survival game. Kill and level up your weapon, survive as long as you can.